---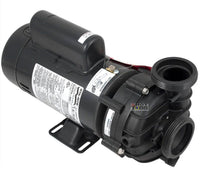 OEM 48 Frame motor 115 Volt on 3.7/13 Amps
DJ Pump wet end # 17400-0003, Standard unions 2" in and out
Pump can be rotated on motor by loosening motor through bolts and turning to 9, 12 or 3 o'clock, then re tightening bolts.
Cord not included, requires 4 wire service.
MFG # DJAYFA-0001, DJAYFA-0002, DJAYFA-0151M, 5051-112
Price includes ground freight continental US, 1 yr warranty.